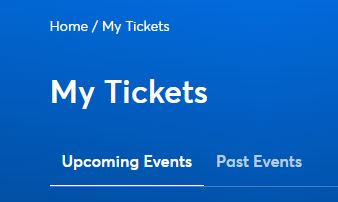 If you cannot see purchased tickets on your Ticketmaster account, the reason may be one of the following (when paying by card, check that the transaction is listed as debited and not reserved. In the case of the latter, the amount might be automatically reimbursed if no tickets have been linked to the payment) :

1. Delay in sending the tickets
If you have paid by VIPPS, it can take up to 60 minutes from when you made the payment until the tickets appear on your Ticketmaster account and you receive them by e-mail.

2. Your tickets are on another Ticketmaster account
If you have more than one e-mail address, your tickets may be on a Ticketmaster account connected to one of your other e-mail addresses. Maybe you have bought the tickets in another family member's name? You must log in with the correct email address to access the tickets.

3. Email address error
You may have misspelled your e-mail address when purchasing the tickets. If you think this could be the reason, you can use THIS FORM to contact us.


4. Another country
Ticketmaster Norway do not have access to events outside our borders. Then you have to log on to the page of the country the event is in. Any assistance of these orders has to be asked for trough their sites.