What is a Collector Ticket?
The Collector Ticket is a colourful plastic credit card sized ticket – it's a collectable souvenir with an exclusive design for your event, and it comes with a lanyard so you can wear it!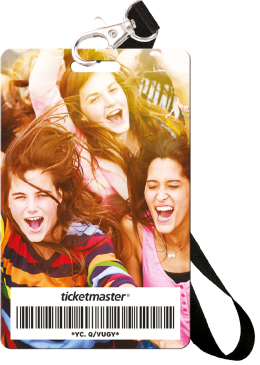 How much does a Collector Ticket cost?
Normally, the extra cost is NOK 60. For that, you'll have a great souvenir for your event!

When will I receive my Collector Tickets?
The latest you should expect your Collector Tickets is around 1 week before the show, but we do aim to send them out much sooner wherever possible. We can't arrange delivery for a specific date, but please don't worry, as we'll make sure the tickets are in your hands before the show! If you still don't have your tickets by 2 business days before the show, please contact us.
Please note that we currently split orders over 8 tickets into multiple envelopes. That means, if you have purchased 10 collector tickets, you will receive two separate envelopes: One containing 8 tickets, and a separate one containing the last 2 tickets. The envelopes might arrive at slightly different times, although they are dispatched on the same day.
If an event has been rescheduled to a new date, your Collector Ticket will still be valid although it has the original date on it. Please note that new Collector Tickets will not be issued in such cases.

How do Collector Tickets work?
It's pretty similar to normal tickets! If you've ordered 4 Collector Tickets, you'll receive 4 passes and 4 lanyards – they'll have a barcode on, which will be scanned on your way into the event.

Do I have to wear the Collector Ticket around my neck?
You don't have to, but we'd recommend it just so you don't lose it – we can't send you a replacement if it goes missing. You'll need to keep your ticket with you during the event, so you can show it to security if they ask.